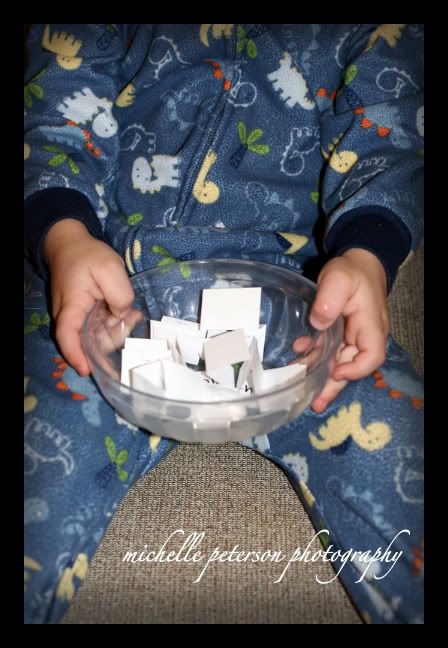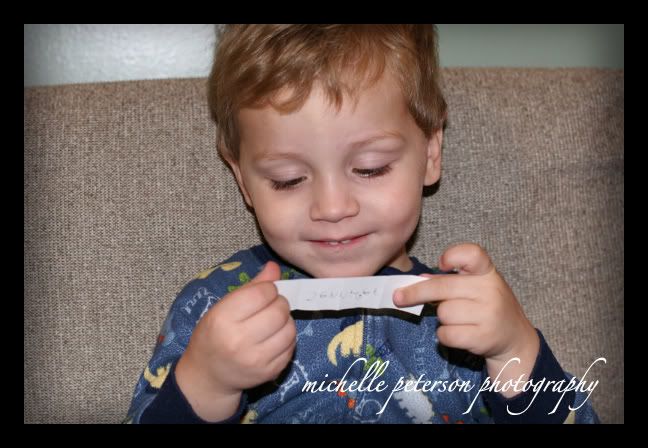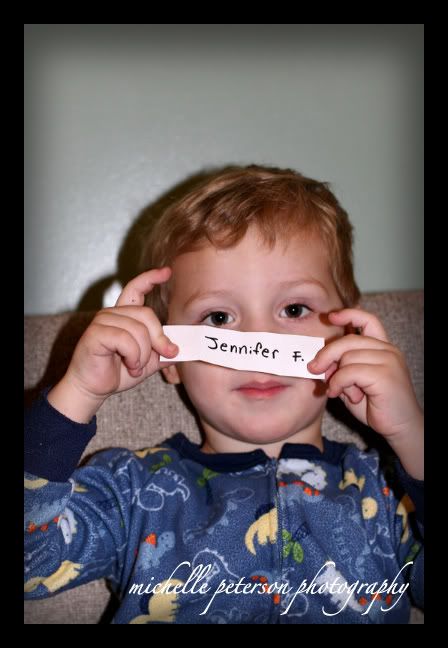 (no comments on the pj's or hair of my little helper..hee,hee)
Jennifer Flake who shared this Holiday tradition with us: "Hey Lettie! We went looking at lights in Alto Loma when I was a kid too! Loved that! We'd sing Christmas carols the whole way there and back...well, at least I would!
As a child, I LOVED that my parents let us open one gift on Christmas Eve. This is a tradition that I have not been allowed to carry over since being wed! My father in law told me, "If you're gonna open one then you have to open them all!" Which I was ALL for...but didn't do. (darn).
By far the best Christmas tradition is reenacting the story of the night Christ was born. As a kid, I loved being an angel and now I get to watch my girls dress up and play their parts.
OH! One more! On Christmas day we eat tamales, taquitos and guacamole. We did this growing up and we still do it today!"
Congrats Jen and a BIG thank you to all who participated in the contest. Of course this was just the first of many to come!